This stone Heidi found at Lawson about 20 years ago, it's a womans grinding stone, most likely from the Hawkesbury area. It's very smooth with some ridges along the bottom.
When you hold this stone it feels like it fits perfectly into the hand, I like to hold it. So it was most likely used by our Ancestors.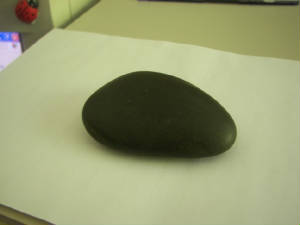 These photos are on this site with the permission of Mr Ray Norris the photographer
To visit Ray Norris interesting site, please click here.
These wonderful Rock Engravings are left behind by our Ancestors, I thought by asking Mr Norris for permission to include them into the family website would be wonderful. I think it best not to identify their exact position until the Darug Corp. gives the ok.
Hope you enjoy them.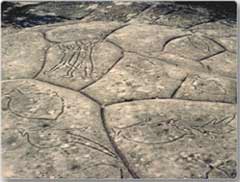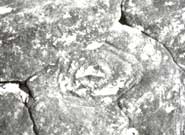 Enter subhead content here